Dad & Baby Massage course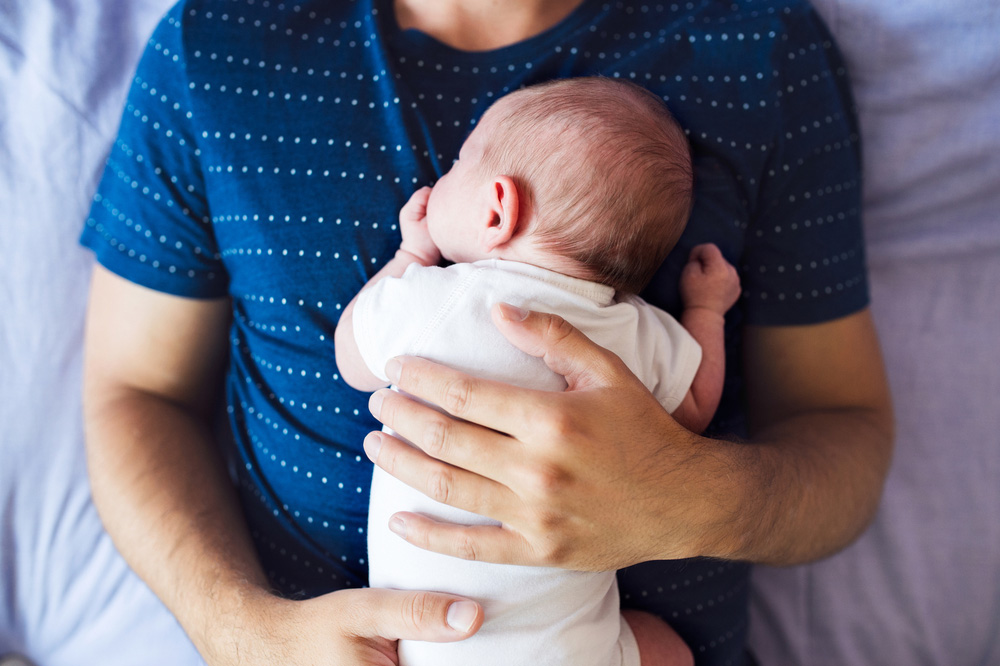 Have fun & learn from our certified instructor, the techniques to soothe your baby with your loving touch
1-hour
$150 for 3 one-hour GROUP classes
Fathers have found that getting involved right from the start helps empower them as a parent. By participating in these massage classes, fathers learn their baby's non-verbal cues and become an expert on their own child. Baby massage is an opportunity for fathers to get to know their children in an extraordinary way.

Infant massage at Mother and Child is tailored especially for babies from 1 to 12 months old. Infant massage stimulates healthy growth stages and brain development while also promoting regular sleep patterns and providing a wonderful opportunity to bond with your baby.
When should you have the session?
At any time when your baby is between 1 to 12 months old
Duration
The programme consists of a 1 hour class each week for 3 weeks
Includes
Infant massage classes facilitated by a fully qualified and experienced infant massage instructor.

Baby massage oil is provided and you will receive an infant massage booklet
Why infant massage at Mother and child for you and your baby?
Bonding - Promotes the parent/child bond, secure attachments and strong, healthy relationships to last a lifetime.
Relief - Soothes gastrointestinal pain/discomfort, colic, restless and sleepless days and nights. Promotes regular sleep/wake cycles.
Sociability - Decreasing stress and anxiety in social and public situations.
Growth & Development - Studies report that regular massage stimulates early and healthy growth stages & brain development.
Reduces stress - Promotes the release of anti-stress hormones that are beneficial for both parent and baby.
Circulation & Healing – Increasing the flow and efficiency of the body systems stimulating support of the body's own natural resources.
Communication - Learn your infant's non-verbal language. Communicate your love through nurturing and compassionate touch.
"In the process of giving the massage, fathers get to know their children in an extraordinary way. They connect with a deep part of themselves - their nurturing side. When their fathers give extra attention, the children have more confidence and exhibit more creativity. Men and manhood are changing. Let us continue to get fathers more seriously involved in child rearing. Infant massage is a golden opportunity to assist in this transformation. The world is a better place every time an infant is massaged, and men need to be part of this." - Tom Daly, Psychologist

Click Buy now, select dates and add to cart